Welcome to the website for
Golden Strand Apartments, Inc.!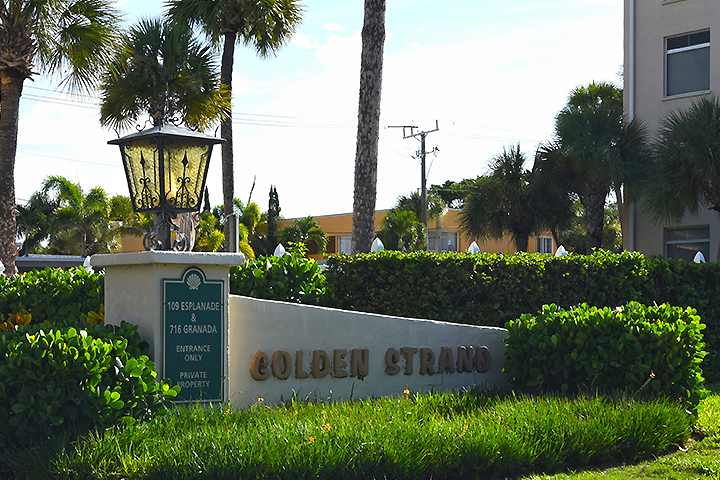 COVID-19
As of Friday, March 20, 2020, the Golden Strand Board of directors has closed our pool and pool area to prevent spread of Covid19. Several of our permanent residents and guests are in the most vulnerable demographic.
Research shows this virus is contracted from inhalation for up to three hours after a sneeze, as well as from touching various surfaces. We encourage everyone physically able to avoid using the elevators and all to be vigilant about wiping clean every surface that is touched, ie: elevator buttons, door knobs and hand rails.
The situation is worsening each day and Florida is continuing to close more and more services, beaches and facilities across the state.
We urge you to follow all governmental guidelines in your area and take all precautions.
Golden Strand Board of Directors